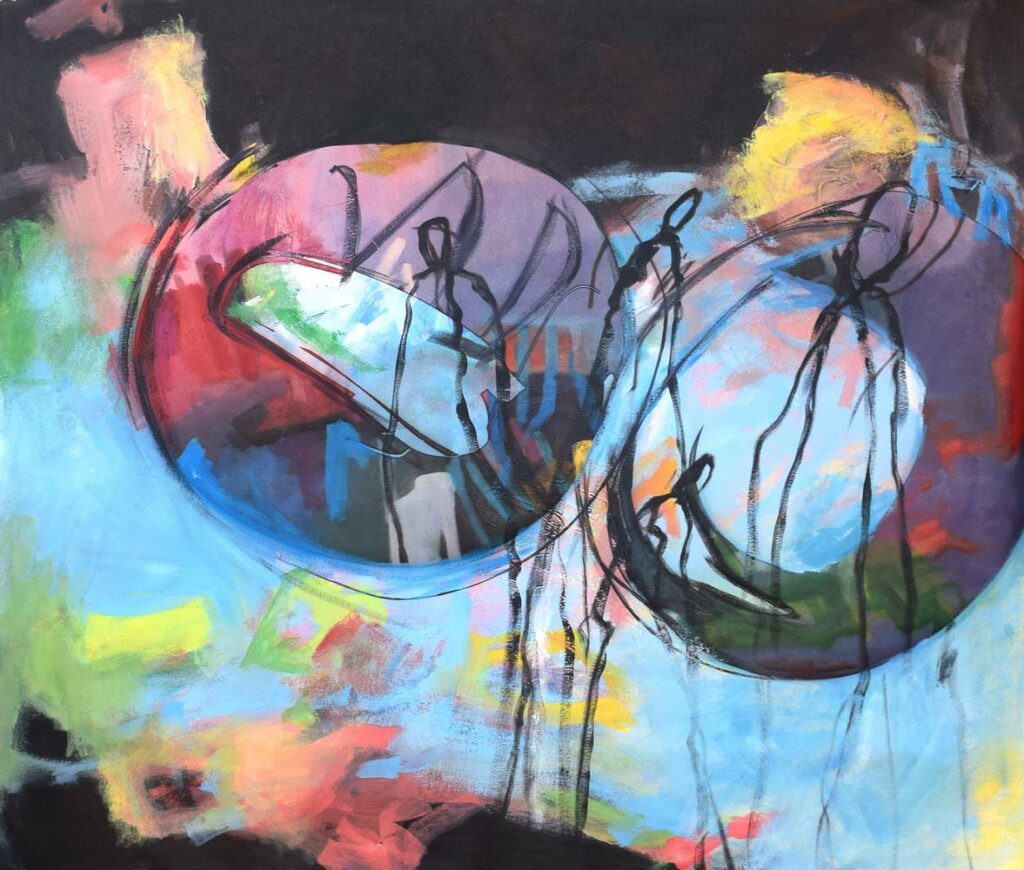 Gravity
By Amal Al Aathem
9th April –30th June 2018
Anima Gallery presents solo exhibition "Gravity" by Qatari artist Amal Al Aathem from 9th April until 30th June 2018.
Outside the lunar scope, "gravity" created existence for the universes of multiple cosmic orbits; extensional figures inter-attract through paths that define their existence in a color group, formed from the color of the Earth's soil, the purity of grass, the clarity of clouds and the tenderness of the sea. It is a story told by the cosmic gravity, where the duality of combining personal details and public symbols is reflected in dramatic tales that have shaped a certain pattern for each of these universes.
Every artwork is an idea that expresses the spiritual dimensions, creating inter-attraction among its orbits forming varied social content, that emerges through the terrain of such work piece; the texture of the surfaces and the different influences.
The general elements of the artwork revolve around a historic center of gravity with a unique identity that transcends the workspace; reflecting a more spacious society in a larger orbit.